BMW may be known for powerful performance and excellent driving dynamics, but there are also plenty of innovative technology features available for its many luxury models. With the iDrive infotainment system, advanced safety technologies, and cutting-edge convenience features, BMW vehicles are the epitome of a modern luxury vehicle.
At BMW of Bloomington, we want our customers in Bloomington, Champaign, and Normal to have as much information as possible for their new vehicle research. Find out about the groundbreaking technology features for the entire BMW lineup here.
2018 BMW X1 Technology Features
BMW ConnectedDrive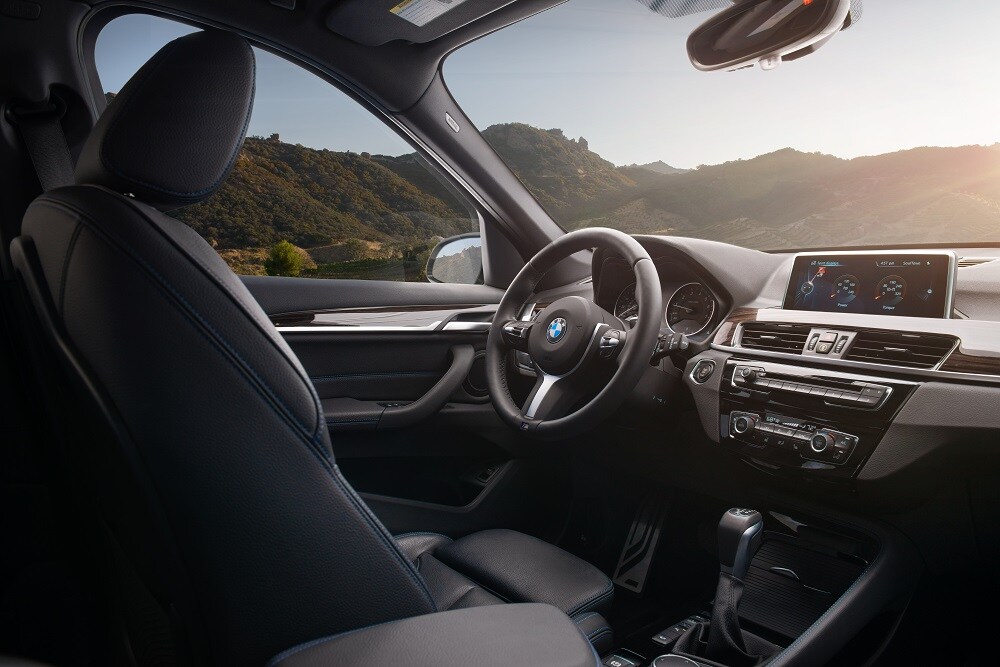 BMW ConnectedDrive is a unique technology feature that integrates your vehicle's intelligent interfaces, your smartphone, and your connectivity apps to keep you in control and aware of all that's happening in and around your vehicle. This feature connects to your smartphone to help you keep track of your appointments and leave on time, manage your vehicle and its service, or make travel plans-all at the click of a button.
Once you're behind the wheel, ConnectedDrive is there to help you take control of your busy day without pulling your attention away from the road. An easy-to-navigate interface, cutting-edge gesture control, and a fully responsive voice command system help you get everything done on your morning commute, so you can relax and continue on with your day. This feature also connects to navigation, audio books, podcasts, playlists, radio, and other apps on your phone to give you the best in entertainment.
Advanced Safety Technology
BMW also offers groundbreaking safety technology to help you avoid a collision and to protect you better if one does occur. Let's take a look at some of these safety features.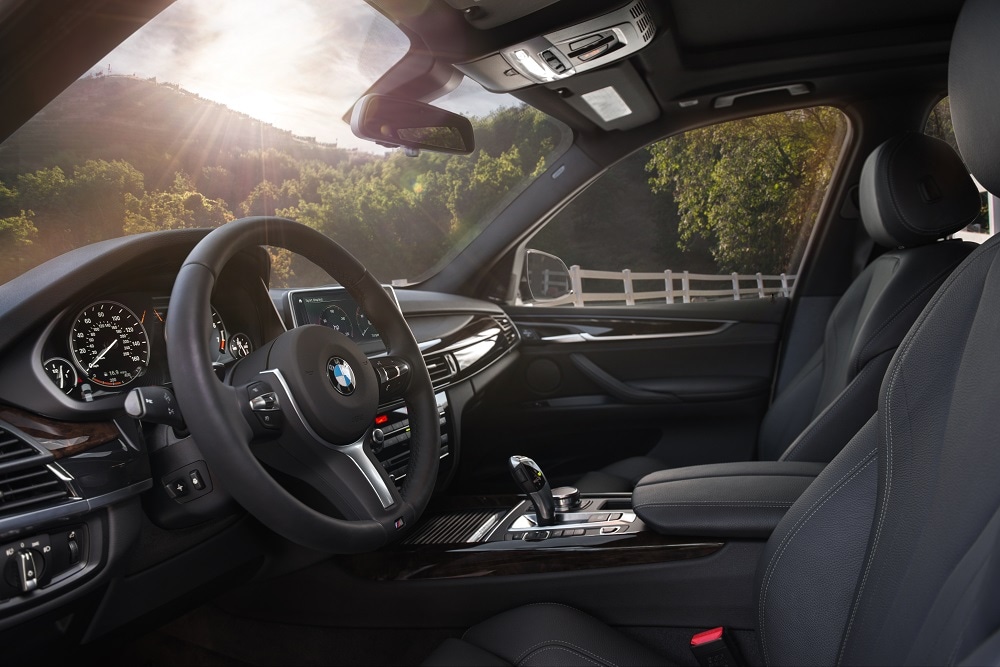 With adaptive LED headlights, your headlights will follow the curve of your wheels to provide more visibility in poor conditions. Whether it's dark, foggy, or raining heavily, your LED headlights can illuminate traffic signs, road obstructions, and anything else that may be in your path on the road. These headlights also help you avoid eye fatigue, and the Selective Beam automatic high beams will turn on and off to ensure that you don't blind other drivers.
Full-color Head-Up Display is another innovative feature that helps you stay focused on the road. This display screen will show up on your windshield and highlight essential driver information, such as navigation, collision warnings, and your current vehicle speed, all directly in your line of sight, to help keep your eyes looking straight ahead. It can also help you find your playlists and songs more easily to avoid any other distractions.
Learn More About the BMW Technology Features at BMW of Bloomington
These are just a few of the groundbreaking technology features available for the BMW lineup. At BMW of Bloomington, we have a wide selection of new BMW models, all equipped with some of the best technology on the current market, so you can find the one that's a perfect fit for you.
Contact us or visit us today to learn more about the available BMW technology features, and schedule a test drive of your top pick!