A vehicle transmission has a very important job. It ensures that the right amount of power transfers to your vehicle's wheels to drive at a certain speed. When your transmission doesn't work properly, it affects your vehicle's ability to perform at its best.
Several warning signs of a failing transmission, such as a burning smell, unusual sounds, or a lower fuel efficiency mean you should head to the shop soon. If you notice any of these signs, or your check engine light is on, you most likely need a transmission repair.
Transmission Repair Bloomington, IL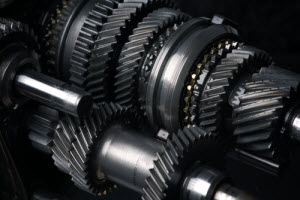 If there's a problem with your transmission, the best way to determine the extent of the issue is by consulting a qualified service technician, such as our team at BMW of Bloomington. Our technicians will perform a computer diagnostic test to locate the problem and determine the best course of action.
Transmission problems can range from a poorly-functioning electrical component, to a malfunctioning sensor, or merely a minor problem with your transmission fluid. Because of this, it's important to have your transmission serviced and repaired by a technician with experience in this complex system.
Transmission Flush
A transmission flush is a service that can help your transmission get back to normal. This process pushes out all the sludge, grime, and debris that builds up within your transmission by flushing it with new oil or cleaning solutions. Afterwards, it's filled with new oil to help it perform properly.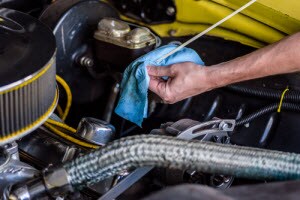 This is an advanced service that's only necessary if your transmission problems can't be solved by other minor services, but if your transmission is filled with grime and debris, this can be the best thing for it. Due to the complexity of this system and the seriousness of a transmission flush, it's best to seek out a service center with plenty of experience with advanced maintenance, such as the one at BMW of Bloomington.
Transmission Fluid Change
Many transmission problems begin with your transmission fluid, so all it needs is a simple transmission fluid change to run like new. This is a fairly simple process, though on occasion, your transmission filter will also need to be changed.
To help your transmission stay healthy and avoid major repairs in the future, you should always have your transmission fluid changed at the manufacturer-recommended service intervals. This will also help your transmission run at the proper temperature and avoid overheating, which could damage it. Fortunately, our service technicians can help you determine the best service schedule for your transmission and help you keep it in great condition with regular maintenance.
Schedule Your Transmission Repair at BMW of Bloomington
If you're looking for transmission repair services near Normal or Champaign, look no further than BMW of Bloomington. Our experienced technicians have years of experience assisting local drivers with their transmission repair and service, ranging from minor transmission fluid replacements to fully rebuilding damaged transmissions. There's nothing this team can't handle, so feel free to call or stop by to discuss your transmission issues with a service technician and schedule your transmission repair appointment today!