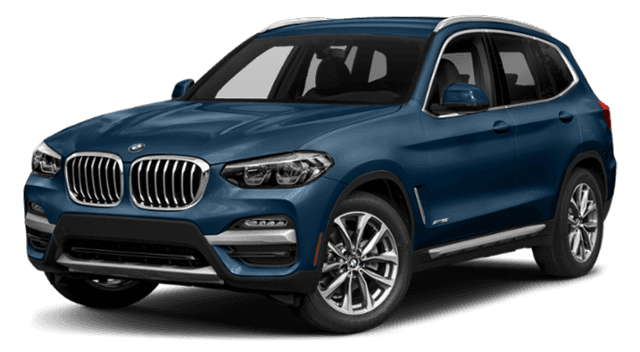 BMW X3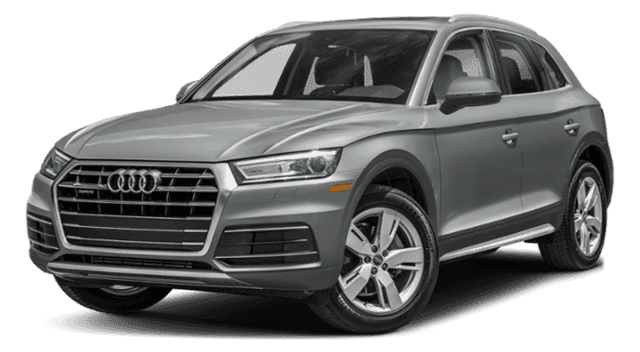 Audi Q5
2019 BMW X3 vs. 2019 Audi Q5
EPA-Estimated Fuel Economy
If you are in the market for a luxurious crossover SUV with all of the bells and whistles, you have likely come across the 2019 BMW X3 and the 2019 Audi Q5 in your search. While both vehicles have a lot to offer Decatur drivers, only one can earn a spot on your driveway. To help you decide, we have done all of the work for you with our 2019 BMW X3 vs. 2019 Audi Q5 comparison from BMW of Bloomington. While both vehicles share a number of features, the BMW X3 has a roomier, more versatile interior, offers better highway mpg, and comes with a lower starting MSRP. Find out which one best suits your Normal commute, then contact BMW of Bloomingtonto get behind the wheel for a test drive.
Sophisticated Standard Features
Both the 2019 BMW X3 and the Audi Q5 are well-appointed with a host of amenities such as:
Bluetooth connectivity
Steering wheel-mounted controls
Keyless ignition
Parking assist
Cruise control
The BMW X3 has the advantage of a 12-speaker audio system, while the Audi Q5 sound system only has 10 speakers.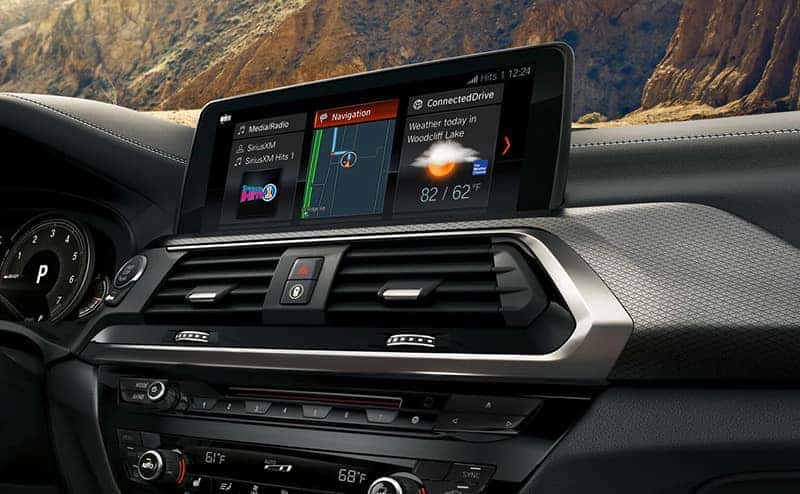 Base Price
Because the BMW X3 and Audi Q5 offer a very similar list of standard features, the base price of each model will likely sway many Pekin drivers to opt for the BMW crossover.
BMW X3 – Starting MSRP: $41,000
Audi Q5 – Starting MSRP: $42,950
Interior Dimensions
When comparing the Audi Q5 vs. BMW X3, you will notice that although both crossovers have seating for five passengers, you will have significantly more room for cargo in the BMW X3.
Standard cargo space: 28.7 cubic feet
Maximum cargo space: 62.7 cubic feet
Standard cargo space: 25.1 cubic feet
Maximum cargo space: 53.1 cubic feet
BMW SUV models are known for being spacious, and with the new X3, you don't have to worry about not having enough room to carry groceries, luggage, or sporting equipment. If you'd like to enjoy even more cargo space, find out how the Audi Q5 compares to the BMW X5 or compare the X3 vs. X5 directly.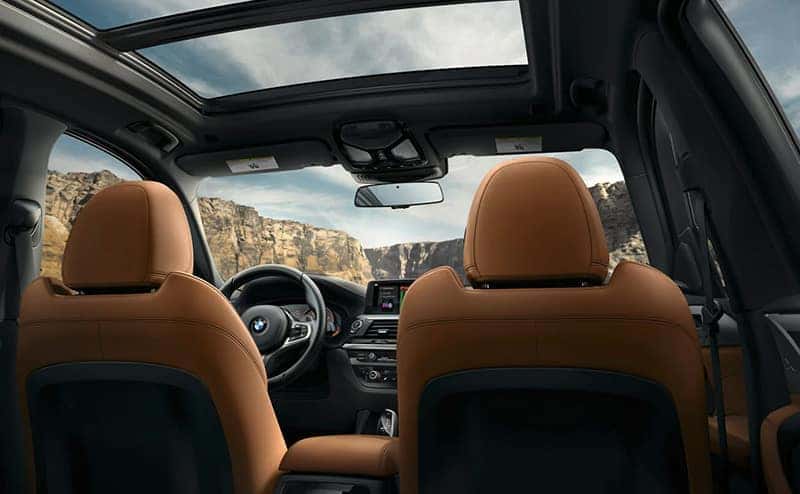 Engines and Fuel Economy
Looking at the Audi Q5 and BMW X3 performance specs, you'll find that the entry level models of both are powered by a 2.0L I-4 turbo engine. Both produce 248 hp, with the Audi taking the edge in torque with 273 lb-ft to the 258 lb-ft of the BMW. Although both engines are similar, you can save a little more at the gas station when you select the BMW X3. Both crossovers deliver an EPA-estimated 23 mpg in city driving, but the X3 also provides 30 mpg on the highway, while the Q5 can only deliver 27 mpg. If you're planning on doing a lot of highway driving around Pekin, the BMW X3 should be at the top of your list.
Experience the 2019 BMW X3 Today at BMW of Bloomington
In our BMW vs. Audi comparison, it's clear that the 2019 BMW X3 has a more flexible interior space, a more affordable starting price, and will save you more at the pump. Be sure to check out our new vehicle specials to see how you can save even more on a brand new X3, used X3, or a new X3 lease. We carry the full lineup of BMW SUV models, so please contact us today. In the meantime, compare other BMW models like theBMW X1 vs. BMW X3 or the 3 Series vs. 5 Series.