How to Program a BMW Key Fob

Whether you've just replaced your main key or you're syncing additional keys with your vehicle, there are a few things you'll need to know. Luckily, learning how to program a BMW key is easy, and the process itself is even simpler. This short guide will teach you what to do in each scenario, and if being your own BMW key programmer isn't as rewarding as you expected, you can always schedule an appointment at our Bloomington BMW service center.
BMW Key Fob Replacement
So, you've lost your BMW key fob and you're in need of a replacement. Here's what you need to do:
Visit a local BMW dealership, like BMW of Bloomington
The technician will ask for your vehicle's 17-digit VIN number, which can be found near the front of your windshield or in your driver's door jamb. Of course, you'll also need to prove that the vehicle is your own by showing your driver's license, car title, and registration.
You'll need to pay a fee in order to have BMW send you the new key. Contact us to get the current rates for BMW key fob replacement.
The new fob will be delivered to whichever dealership you initially contacted. We can mail it to you, or wait for you to come pick it up!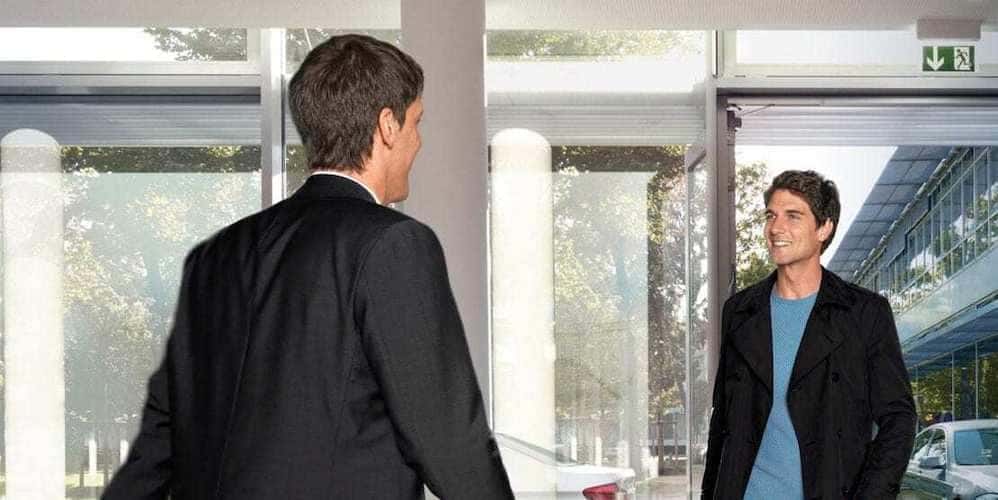 BMW Key Fob Battery Replacement
If your key fob is fine, but you need to replace your BMW key fob battery, you'll need a CR2032 battery. These small batteries are sometimes referred to as "watch batteries," and you'll want to make sure you're using the right size.Just remove the key fob cover, carefully remove the old BMW key fob battery, and place the new one in gently. You'll be back on the road in no time.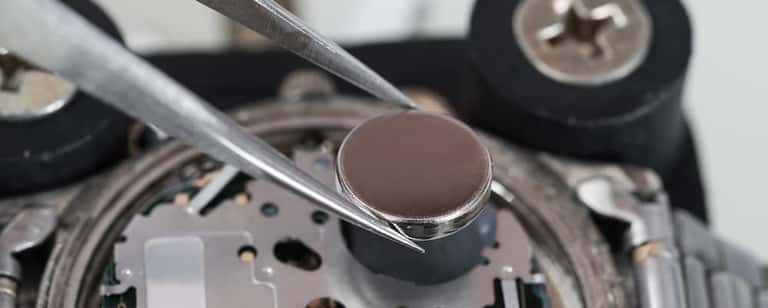 Programming a New BMW Key from Scratch
BMW key fob battery replacement is usually quick and painless, and so is programming a new BMW key. To start, you'll still need to program the key fob once it arrives at your home near Decatur or Pekin. If you still have a working BMW key fob, your process will be different (jump down to our next section). If you don't currently have a working BMW key fob, you should take the following steps:
Remove the metal key from the new fob. Insert it into the ignition.
Turn the key to position 1, and then back. Repeat this move five times fast. You should hear a small click each time you move to position 1, but the engine should never turn over.
Remove the key and place it back in the BMW fob. Now, you'll use the buttons on the fob to finish the process.
Hold the unlock button down, then press the BMW logo three times in rapid succession. Then, remove your finger from the unlock button.
If you have additional BMW keys that you need to program, repeat step four with each additional fob, within thirty seconds of syncing the original.
Turning on the ignition will complete the syncing process for each of the fobs you've connected.
Syncing Additional Key Fobs with Your BMW
If you already have one or more working key fobs, but you'd like to sync additional keys, you can take the following steps to complete the process quickly:
Take the working key fob into the vehicle and close all windows and doors. Make sure you have all the other unprogrammed key fobs with you before you start.
Take the working key, insert it into the ignition, and turn it to position 1. You'll hear a small click and the dash lights will turn on, but the engine shouldn't turn over.
Turn the key back and remove it.
Now take the working key fob and hold down the unlock button. With the latter held down, press the BMW logo three times. Then release the unlock button. The doors will automatically lock and unlock.
Repeat this process exactly, with each new key fob that you'd like to sync. The doors will lock and unlock automatically each time, and your new fob should start working right away!
Visit BMW of Bloomington for All Your Parts and Service Needs!
The instructions above should work for most new BMW vehicles, but if you run into trouble, the experts at BMW of Bloomington are happy to help! Even if you're all the way out in Champaign, it would be our pleasure to help you troubleshoot any issues you're having with your BMW key fob. Schedule your service appointment today to chat with a member of our team about fixing or replacing your BMW key fob.
Interested in adding even more convenience to your drives around Normal? Check out the available BMW accessories, or find out how to update your BMW software today!
BMW Tire, Oil Change, and Maintenance Coupons
BMW of Bloomington
1604 Commerce Pkwy, Bloomington, IL
Service: (309) 948-6495
BMW Value Service Oil Change
BMW of Bloomington
1604 Commerce Pkwy, Bloomington, IL
Service: (309) 948-6495
Tire Special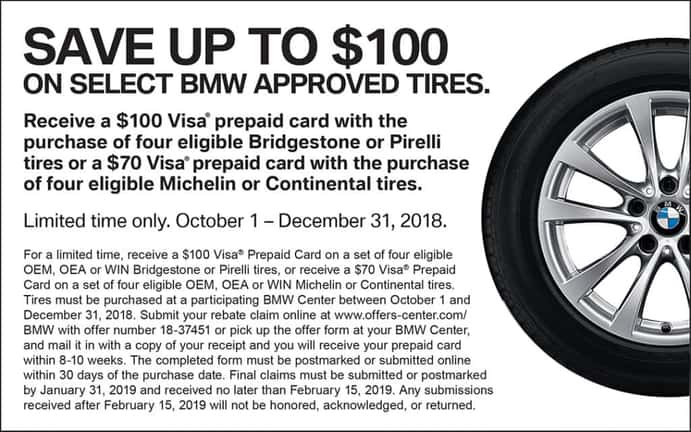 BMW of Bloomington
1604 Commerce Pkwy, Bloomington, IL
Service: (309) 948-6495
Tire Special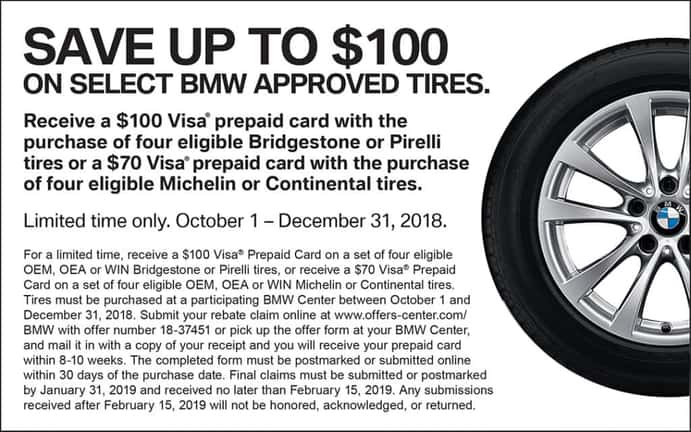 More From BMW of Bloomington
The new BMW X3 is here and it's ready to help you take on the Normal roads in pure comfort. While its exterior design is easy to look at, its interior is where thing really shine. With the latest interior technology and generous interior dimensions, the 2023 BMW X3 is made to allow you and…

The 2023 BMW X1 has been updated to ensure you're getting an innovative and exciting vehicle to help you take on the Normal roads. Its exterior design is modern and sophisticated and its driving experience is something you won't forget. However, what makes the new BMW X1 really special is its interior cabin. From the…

When you choose a new BMW, you're getting a vehicle that's designed to keep you comfortable and content during your Normal commute. The 2023 BMW X5 is no different than any other BMW and it remains as comfortable as ever in the cabin. It features generous interior dimensions so you and your passengers can stretch…