If you are shopping for a new vehicle in Normal, you have the option to buy or lease at most dealerships. With that being said, we understand that many shoppers are having trouble deciding between leasing or buying. Fortunately, we're here to help. There's technically no right or wrong answer, and it depends on your exact needs. However, check out our guide to the benefits of financing a car and leasing a car at BMW of Bloomington to help determine which option is the best for you!
Lease vs. Buying: Benefits of Buying
No Mileage Restrictions: If you drive your vehicle every day, be sure to estimate the number of miles per year you think you'll be driving before choosing to lease. If you know you will go over the mileage limit, especially on your drives around Decatur, buying is probably the better choice for you since there are no mileage restrictions.
Total Ownership & Customization: There are also no limits to what you can do with your car when you buy, from adding accessories, upgrades, and modifications to decorating it and more.
Ability to Sell: Without a lease agreement, you can sell your vehicle at any point after you purchase it. You don't have to wait until a lease term ends.
Financing Options: Leasing is a fairly simple process, but if you want to finance a car even with bad credit scores, you may have the opportunity to refinance your loan for a better interest rate if your credit score improves.
Less Cost Over Time: Over a longer period of time, it typically will cost less to purchase and own a vehicle than to go through several lease terms for a new car.
Lease vs. Buying: Benefits of Leasing
Lower Payments: Monthly payments and down payments are typically lower for a car lease than a car purchase. That means it's easy to save with one of our BMW 3 Series lease deals.
Fewer Sales Tax: In most states, the sales taxes can be significantly lower for a lease than for an outright purchase.
Trade-Ins: Trading in or upgrading your lease at the end of a lease contract is easy. You pay any outstanding fees and get your next vehicle thanks to simply lease-end options at our dealership. Depending on your lease terms, you may also be able to opt for a lease buyout if you decide that you want to own the vehicle.
Great Coverage: Enjoy excellent warranty coverage with a lease as long as you stay within the mileage limit. Not to mention most leases may offer the ability to have service coverage as well. That means when you need warranty work or maintenance performed after a grueling winter season, you'll be properly covered with a car lease in Bloomington, IL.
Options: Stay up-to-date with the latest features and technology with each lease of a new vehicle.
High Approval Rate: It is much easier to get approved for a lease than a loan, even if you have less-than-perfect credit or no credit.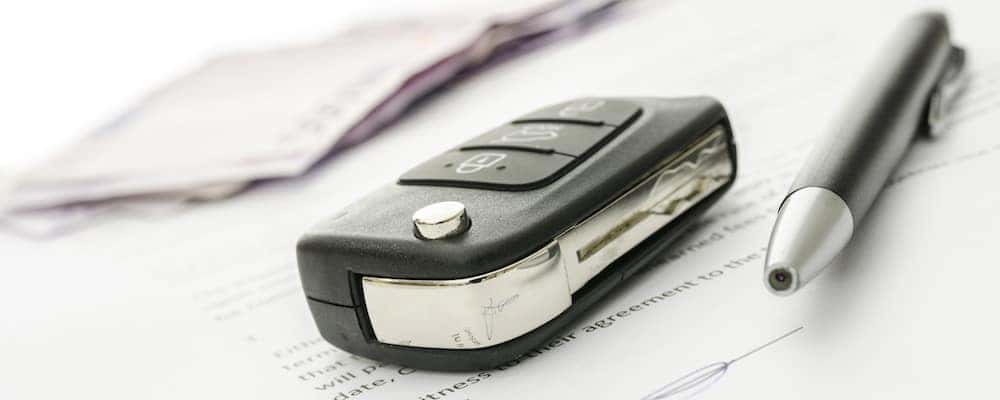 The Bottom Line
So, are car leases in Bloomington, IL, right for you? Or, do you prefer to purchase your vehicle? If you're in a rural area around Pekin, the freedom of financing or purchasing a vehicle may be a better fit for your lifestyle. On the other hand, if you experience extreme weather where you're at, a car lease in Bloomington, IL, might be a good choice. Especially since leasing will offer high-quality service and OEM parts when you bring your leased vehicle in for maintenance, this will better ensure that your vehicle stays in tip-top shape.
Whether you're exploring the best coffee shops in Bloomington or just looking for things to do in Uptown Normal, our BMW lease and financing options are here to ensure you enjoy a comfortable and exciting ride.
Explore Leasing & Financing Options at BMW of Bloomington
Check out our BMW leasing and financing deals, and be sure to contact us for a test drive around Bloomington or to ask more questions about your options!