Guide to BMW Warning Lights: What Do They Mean?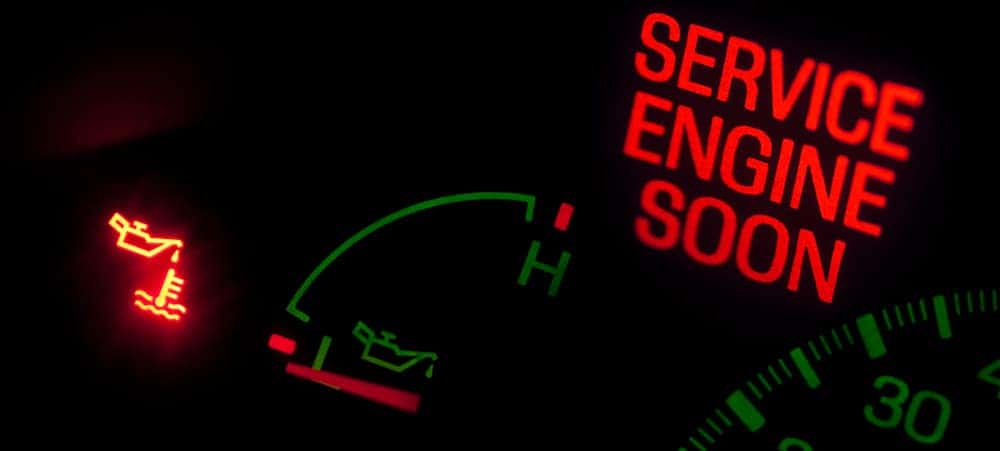 While BMW has a reputation for quality luxury vehicles, even your 3 Series or X5 might need an unexpected visit to a service center. If you see a warning light pop up on the dash of your BMW, you may need to bring your vehicle in. Read on to find out what your BMW dashboard warning lights mean.
BMW Dash Warning Lights: Meaning
With an assortment of advanced systems, there are a variety of BMW warning light symbols you might see on your vehicle. Some of these signal that your BMW needs immediate service, while others are simple fixes you might even do yourself. Knowing the meaning of your BMW dash warning lights can help you decipher if you need a visit to a BMW service center.
Empty or Low Fuel: When this symbol illuminates you have approximately 30 miles before you completely run out. Stop by you Decatur gas station for a fill-up and driving too long with this light on could damage your fuel system.
Tire Pressure Monitor: If this light is triggered it means that one or more of your tires is under-inflated. A yellow light means the tire pressure is down by about 10%, while a red light means the tire has deflated rapidly.
Oil Can: This symbol means your vehicle is due for an oil change. When you choose BMW of Bloomington for your oil change, we'll ensure your vehicle's oil and lubrication system is in top shape in addition to replacing the oil and filter.
Light Bulb: If this symbol is lit then one or more external lights are out or experiencing an issue. If, after changing your bulbs, the light is still on, we suggest a visit to a service center.
Thermometer: Your engine is getting too hot and potentially overheating; this can be both dangerous and damaging to your engine. If you aren't near a BMW service center, we recommend stopping your vehicle to let your engine cool down and then visiting us as soon as possible.
Engine: When this warning light flashes or stays on, you will want to have your vehicle serviced immediately as it means there is an issue with your engine or its components.
Dynamic Stability Control: This light isn't one to worry about as it simply means the traction control system has been engaged. Read more about it in your owner's manual
Service Vehicle: If this light is yellow, it means your BMW will be due for service soon. If you BMW becomes overdue for service the light will turn red.
Complete Your Service Needs at BMW of Bloomington
If you need assistance addressing your BMW warning light, schedule service with the certified technicians at BMW of Bloomington. If you have any additional questions about your BMW warning lights, contact us today! If you are shopping for a new model, compare your options like the BMW X1 vs. Lexus NX to learn more!
More From BMW of Bloomington
The 2019 BMW X5 offers Normal drivers an elegant and comfortable interior to improve their commutes, with features like the premium Harman/Kardon Surround Sound System and a large panoramic moonroof for an airy cabin feel. Explore the BMW X5 interior at BMW of Bloomington, then contact us for a test drive to experience it in person! New BMW X5…

Photo Credit: The Castle Theatre Facebook Bloomington IL and its neighbor Normal IL are home to the State Farm headquarters and two universities, so the area is bustling with activity and fun things to do for locals and students alike. From movie theaters to shopping to nightlife, check out these things to do in Bloomington,…

If the time has come to change your BMW engine oil and filter, you might be wondering, "where should I get a BMW oil change near me?" BMW of Bloomington can help. Whether you are in Normal or Decatur, only a BMW service center can guarantee the star treatment your BMW deserves. Find out more below, then…