Guide to BMW Warning Lights: What Do They Mean?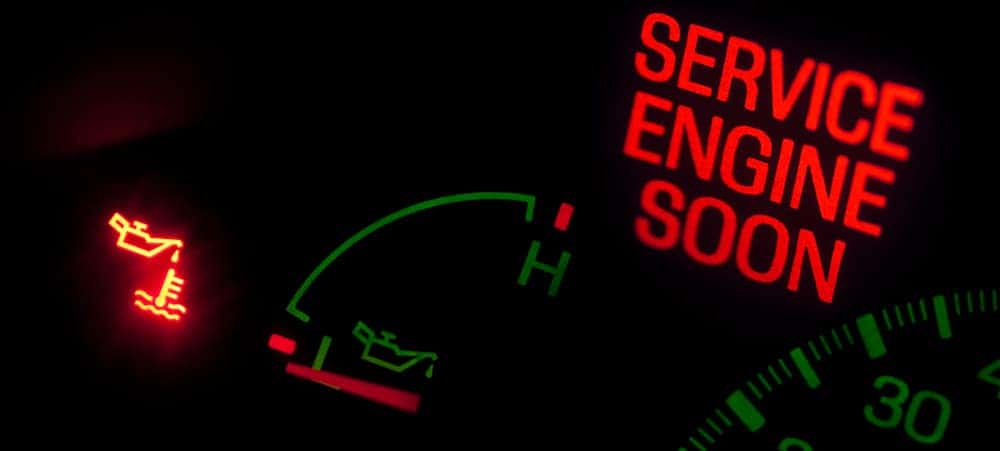 BMW is a German car company with a great reputation for high-quality luxury vehicles. When you're driving around Normal in your BMW, you can expect to enjoy an incredible ride that delivers all the performance you need while allowing you to indulge in pure comfort.
With that being said, one day you may notice an unexpected BMW warning light illuminated on your dashboard. But, what are the BMW warning light meanings? Today, the service experts at BMW of Bloomington are going to go over some popular warning lights on BMW vehicles so that you know if you need to bring your vehicle in for service. Discover the BMW warning light meanings below.
Maintenance BMW Dash Warning Lights: Explained
One thing that's important to keep in mind with the warning lights on your BMW is that not all of them mean you have to immediately pull over on the side of the road when you're driving in Decatur. In fact, some of the warning lights on your BMW aren't warning lights at all.
They may simply be indicators or some kind of notification letting you know that a feature is being used. Keep this in mind next time you notice BMW warning lights on your vehicle during your Pekin drives. With that being said, let's take a look at some of the BMW warning light meanings:
Red BMW Warning Lights

Front Safety Belt: When this light is on your dash, it means either the front passenger or the driver needs to secure their safety belt.

Braking System: When this BMW warning light is on, it indicates a potentially serious problem with the braking system. If you notice this light illuminated on your BMW vehicle, visit a service center immediately.

Parking Brake: This indicates that your parking brake is engaged. If you've disengaged your parking brake and the light is still lit up, you may need to visit a service center. This light sometimes is just the word BRAKE as well.

Airbag/Seat Belt Tensioner: When this light is on your dash, it indicates a potential problem with either your airbag(s) or seatbelt tensioner(s). These essential safety features should be inspected by a professional as soon as possible.

Rear Safety Belt Off: This light indicates that the rear passenger doesn't have their safety belt on.
Yellow BMW Warning Lights

Antilock Braking System: When this light is on constantly, it indicates that your Brake Assist feature may not be functioning properly. It may also come on briefly when Brake Assist automatically applies your brakes. If you notice anything unusual with your ABS, visit a service center immediately.

Engine: When this warning light flashes or stays on, you'll want to have your vehicle serviced immediately as it means there is an issue with your engine, its emissions, or its components. This is also known as a "check engine" light on some models.

Steering System: Your BMW vehicle's steering system has something wrong with it; it may not work properly, or power steering may be unavailable, making it hard for you to steer.

Tire Pressure Monitor:
If this light is triggered it means that one or more of your tires is under-inflated. A yellow light means the
tire pressure
is down by about 10%, while a red light means the tire has deflated rapidly. This may be the result of
tread wear
that hasn't been dealt with.

Dynamic Stability Control Off: This light indicates that Dynamic Stability Control has been deactivated. Dynamic Stability Control is vital for ensuring your vehicle has the most amount of traction possible.

Dynamic Stability Control: If this light is on constantly, you should have your vehicle serviced, as it could indicate a problem with Dynamic Stability Control. It should come on whenever DSC is engaged, as well. You can read more about it in your owner's manual.
Green BMW Warning Lights

Auto Hold: This light indicates that the BMW Auto Hold system is engaged. The Auto Hold system automatically engages your brakes for you at a stop light so you don't have to.

High Beam Assistant: This light indicates that you have High Beam Assistant engaged. High Beam Assist automatically turns on or off your highbeams as it sees fit to maximize visibility during your Bloomington drives.

Fog Lights: This light signifies that you have your front fog lights on.

Lane Departure Warning: When this light is on, it indicates your Lane Departure Warning safety feature is engaged which helps you stay within driving lanes during your drives.

Low Beams: This light indicates that you have your headlights (low beams) on.

Parking Lights: When this light is lit up on your dash, it means you have your parking lights on (rather than your low beams or high beams).

Turn Signals: These are your BMW's turn signal indicators. They'll start flashing faster than usual if your turn signal bulb needs replacing.

Rear Safety Belt: This light indicates that the rear passenger has their safety belt on.
Blue BMW Warning Lights

High Beams: When this light is lit up on your dashboard, it is telling you that your high beams are on.
Other BMW Warning Lights

Cruise Control: When this light is lit up on your dashboard, it is telling you that your cruise control is on.

Check Control: Check Control could indicate many different issues with your vehicle. Some Check Control messages will be displayed continuously until resolved while others are displayed for about 20 seconds and will be re-displayed later.
Service Vehicle: If this light is yellow, it means your BMW will be due for service soon. If your BMW becomes overdue for service the light will turn red.
Light Bulb: If this symbol is lit then one or more external lights are out or experiencing an issue. If, after changing your bulbs, the light is still on, we suggest a visit to a service center.
Circle with Dotted Lines: This BMW warning light indicates that your brake pads are worn and need replacing. As with the Service Vehicle light, it's better if this is done sooner rather than later.
Empty or Low Fuel: When this symbol illuminates you have approximately 30 miles before you completely run out. Stop by your Decatur gas station for a fill-up as driving too long with this light on could damage your fuel system.
Oil Can:
This symbol means your vehicle is low on oil. While it will also mean you're likely due for an
oil change
, there could be more serious problems. When you choose BMW of Bloomington for your oil change, we'll ensure your vehicle's oil and lubrication system is in top shape in addition to replacing the oil and filter.
Thermometer: Your engine is getting too hot and potentially overheating; this can be both dangerous and damaging to your engine. If you aren't near a BMW service center, we recommend stopping your vehicle to let your engine cool down and then visiting us as soon as possible.
Battery: This little rectangle with a + and – on it identifies trouble with your battery, and whatever that trouble may be, you'll want it inspected by a professional.
Exclamation Mark in Circle: If this light shows up on your dash, it can indicate either that your brake fluid is low (red) or that your hill assist feature isn't working (yellow). Either one warrants an inspection to fix. If you see any of these on your BMW X5, remember that dashboard warning symbols are no joke and to have your vehicle promptly looked at.
BMW Warning Light Colors
You may have noticed that certain BMW warning lights are color coded. The colors they're displaying aren't a coincidence and it actually indicates the severity of the warning light. Here's what the colors mean for BMW warning lights:
Red: If the warning light is red, the issue likely requires immediate attention from a professional.
Orange: An orange warning light means that there's a potential issue that may need to be addressed soon but not immediately.
Green/Blue: Green or blue warning lights are typically some kind of indicator that let you know certain features are being utilized in your BMW.
Complete Your Service Needs at BMW of Bloomington
If you need assistance addressing your BMW warning light, schedule service with the certified technicians at BMW of Bloomington today. Warning lights can look different across different models so keep that in mind if something is illuminated in your BMW vehicle. The BMW X5 dashboard warning lights may not be exactly the same as the warning lights in a BMW X7.
If you have any additional questions about your BMW warning lights, feel free to contact us today! We've got plenty of experience to help you keep your BMW running smoothly. We can even go over how to program your BMW key fob. Learn more today with our team.
More From BMW of Bloomington
The new BMW X3 is here and it's ready to help you take on the Normal roads in pure comfort. While its exterior design is easy to look at, its interior is where thing really shine. With the latest interior technology and generous interior dimensions, the 2023 BMW X3 is made to allow you and…

The 2023 BMW X1 has been updated to ensure you're getting an innovative and exciting vehicle to help you take on the Normal roads. Its exterior design is modern and sophisticated and its driving experience is something you won't forget. However, what makes the new BMW X1 really special is its interior cabin. From the…

When you choose a new BMW, you're getting a vehicle that's designed to keep you comfortable and content during your Normal commute. The 2023 BMW X5 is no different than any other BMW and it remains as comfortable as ever in the cabin. It features generous interior dimensions so you and your passengers can stretch…